Grace and peace in the name of our Lord Jesus Chr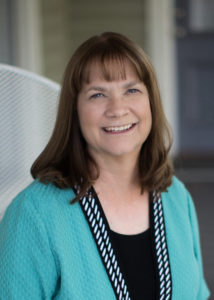 ist!
I was invited to be the pastor of Kirkwood in 2015 and answered with an excited YES!  My husband Chuck Hedrick and I love serving this loving, faithful and joyful family of believers!
My faith walk began as a little girl in the Lutheran church where my grandmother was a charter member. I remember my confirmation with joy! In college and law school (my prior career), I drifted away from praying or attending church. But after marriage and with our family growing from two to three, God called me back (to a Presbyterian church). Our kids attended the preschool at our church. After many years in the law and as a mediator, God's call sent me to seminary and a second career as a minister. I have served as the pastor of two wonderful churches.
I am also the Stated Clerk (regional elected leader) of the Presbytery of St. Augustine. In addition to serving the church of Jesus Christ, I enjoy spending time with family, travel, reading, walking on the beach, playing on social media, and yoga (as a student and as a teacher).
If you are reading this page and wondering whether to get to know our church better, please do! I would like to meet you and hear about your life journey.
Now may the Lord of peace himself give you peace at all times in all ways. The Lord be with you.
-2 Thess. 3:16
Pastor Sandra